1. Buy the Digital Version of Scania Truck Driving Simulator
Unlimited play; you own the game
30 days money back guarantee
Instant activation
No additional downloads
No shipping, waiting or CD-ROM necessary
Product key redeemable on Steam
Only EUR 19.95 / $24.99 to buy
(additional VAT or local tax may apply)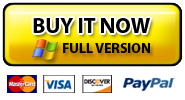 You will be redirected to secure FastSpring's site to complete your purchase.
2. Buy the CD version of the game from online stores
3. Retail purchase
Scania Truck Driving Simulator has started shipping to retail stores across Europe in June, 2012.
CD edition of the game will initially be available in Germany, UK, France, Poland, Hungary, Czech Republic, Slovakia, Scandinavia and Russia in fully localized versions. More countries are hopefully going to follow, watch this space for announcements.